Diane Peacock
Executive Director
more
It's both an honour and a privilege to be the new leader of Facile: Independent Facilitation in Perth, Huron, Grey and Bruce Counties. I come to facile with 32 years of variety of experiences in community partnership development, individualized planning, service coordination, facilitation and training. I'm excited to be part of an organization that is rooted in a rich history and has laid a solid foundation to grow independent facilitation across a larger geographical region.
Before coming to Facile, I was a Transitional Aged Youth Planner with Community Services Coordination Network in a five county region in helping young adults find their way in community. My role was to listen deeply, act on their wishes, work with service providers and MSCC in knitting together a plan. Beyond my extensive work in the disability movement over the years, I have also been a System Service Coordinator with the Healthy Babies Healthy Children Program though the Huron/Perth, Oxford/Elgin, London/Middlesex Public Health Units for 10 years supporting families and their children.
My home town is Tillsonburg and everyone knows us by Stompin Tom Connor's Song, "My back still aches when hear that word… but I also worked for Community Living Tillsonburg for 15 years. During those earlier years in my career, I had many opportunities to do secondment and project work and have been a leader in developmental services regarding inclusion and planning.
My grandmother O'Neil passed away at 101 years old. She was a great teacher and one of her most important lesson I learned from her is that, 'Friendship brings meaning to life'. It doesn't matter how old or young you are, relationships matter the most to all of us. I carry this value as a leader and facilitator.
Planning doesn't change people's lives…Action does. I believe that independent facilitation is the Action that can guide the change that people want in their lives. As new stories and experiences emerge, we can't wait to share with you!

Mirjam Schut
Senior Independent Facilitator, Perth County
more
I'm very excited to be part of Facile Perth as an Independent Facilitator. I grew up in The Netherlands but feel the world is my home. I love travelling and spending time with my family.
I have a strong belief in following my dreams and living the life I want for myself and my family. That is why on October 31st, 2010 (yes on Halloween) we boarded a plane to start our lives in Canada. We have not looked back!
I'm a social worker with an extensive background in Developmental Services. In 2012 I became a planning facilitator with Community Living in St. Marys. I now work in the Perth region for Facile.
I feel privileged to become part of people's journey and supporting them to work towards living the life of their dreams.
Hannah Uyl
Independent Facilitator, Huron County
more
I am pleased to act as an Independent Facilitator for Facile Perth, and so very excited to help bring goals and dreams to life for the families of Huron County. As a recent graduate from the University of Guelph, I am dedicated to continuous learning and growth. I believe that we can educate the community to see ability and potential in all people. I am excited to help write a New Story for individuals with developmental disabilities through building an everyday life in community.
In the past, I have enjoyed working in employment services and providing goal-directed support to individuals with both acquired brain injuries and developmental disabilities. I look forward to building connections within Huron County to ignite the possibilities that exist within our rural community. I am excited to watch relationships develop and flourish naturally as we work towards an inclusive community. I am so honored to be part of a team who share a vision of self-determination and inclusion for all.
Gloria Workman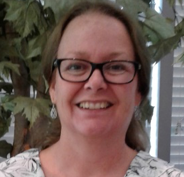 Independent Facilitator, Huron County
more
I have had numerous roles in a variety of health, social and recreation services.  All of these roles have given me the opportunity to assist people to connect to others who can help them move towards their hopes and dreams for a fulfilling and purposeful life.
It seems to me that all people are looking for three things:  a life with purpose and meaning, opportunities to learn and grow, and to be surrounded by and connected to people who care.
Facilitation allows me to listen deeply, assist with knocking on doors of opportunity and help open that door if needed. I love connecting people to others who can help them live the life of their dreams.  That is why I am an Independent Facilitator with Facile Perth.
Wendy Woodhouse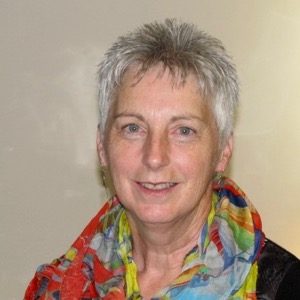 Independent Facilitator, Grey/Bruce Counties
more
As an independent facilitator for Facile Perth, I support others living with challenges and desiring change through person-centered planning.
My diverse work experience in rural agriculture, spiritual care, and support services for seniors has taught me that life challenges can take many forms.
I believe that by honouring personal strengths while nurturing supportive relationships and trusting in the journey, we will build more inclusive communities.
Kelsey Currie
Independent Facilitator, Grey/Bruce Counties
more
Hello! I am so excited to be an independent facilitator with the Facile team!
My background in the education field has led me to Facilitation as my passion for nurturing individual gifts, strengths and talents can be transferred from the classroom to the community.
My previous work as a Program Facilitator for a developmental service program only furthered my belief that community is a place where everyone belongs and where meaningful, natural and lasting social connections can be formed.
I look forward to nurturing the relationships that develop when people are not only participating in the community but truly become a part of it.
Heather Armstrong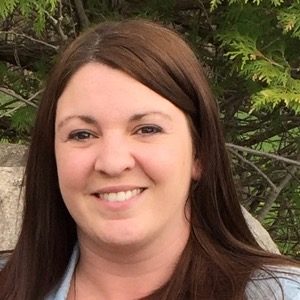 Independent Facilitator, Grey/Bruce Counties
more
My core gifts are;  resilient, creative, empathetic  and an idealist. Change can hurt, a plan makes changing easier.
A wise person once said the word no isn't in my vocabulary.  This is I am a Facilitator.  I will come at a challenge from every direction until the person I facilitate for reaches their dream.  No dream is too big when you share the load and fill your life with natural supports.