Mirjam Schut
Lead Independent Facilitator
more
Hello!
My name is Mirjam Schut and I'm the lead Independent Facilitator for Facile Perth, working in Perth County.
I have many years of experience in facilitation and person directed planning. I also enjoy facilitating workshops. I grew up in The Netherlands and received my bachelor degree in Social Work and worked as a social worker until I moved to Canada in 2010.
My motto is: "Reach for the stars". By reaching for the stars I have helped people to go after their dreams. I believe in looking at possibilities , looking at peoples strengths, passions and gifts.
Dreaming, looking at opportunities and having high expectations is often new for people I work with, but one that has been proven to be successful.
I'm honoured to walk alongside someone's journey, to explore what their dreams are, to follow their lead, and to see them grow and achieve their goals.
What can be more beautiful than helping someone live the life they want?
I'm a creative, resourceful and an out of the box thinker. I don't give up and I look at the community as a first resource. I strongly believe society is going to  be a better place if everyone can be seen for the gifts they bring and through my work as a facilitator I hope to contribute.
Knocking on closed doors until they open, being an advocate for people and helping them to become their own advocate and see their confidence grow is a very rewarding part of my job.
Seeing someone flourish in their own home, in their job, volunteer or by having more relationships in their lives is what life is about and why I love this work.
I'm excited for the opportunity to be the Lead Facilitator for Facile Independent Facilitation and I look forward to work together with families, service providers and the different communities. 
Mirjam
Diane Peacock
Senior Independent Facilitator, Oxford County
more
It's both an honour and a privilege to be the senior independent faciliator for Oxford County.
I come to facile with 32 years of variety of experiences in community partnership development, individualized planning, service coordination, facilitation and training. I'm excited to be part of an organization that is rooted in a rich history and has laid a solid foundation to grow independent facilitation across a larger geographical region.
Before coming to Facile, I was a Transitional Aged Youth Planner with Community Services Coordination Network in a five county region in helping young adults find their way in community. My role was to listen deeply, act on their wishes, work with service providers and MSCC in knitting together a plan. Beyond my extensive work in the disability movement over the years, I have also been a System Service Coordinator with the Healthy Babies Healthy Children Program though the Huron/Perth, Oxford/Elgin, London/Middlesex Public Health Units for 10 years supporting families and their children.
My home town is Tillsonburg and everyone knows us by Stompin Tom Connor's Song, "My back still aches when hear that word… but I also worked for Community Living Tillsonburg for 15 years. During those earlier years in my career, I had many opportunities to do secondment and project work and have been a leader in developmental services regarding inclusion and planning.
My grandmother O'Neil passed away at 101 years old. She was a great teacher and one of her most important lesson I learned from her is that, 'Friendship brings meaning to life'. It doesn't matter how old or young you are, relationships matter the most to all of us. I carry this value as a leader and facilitator.
Planning doesn't change people's lives…Action does. I believe that independent facilitation is the Action that can guide the change that people want in their lives. As new stories and experiences emerge, we can't wait to share with you!

Gloria Workman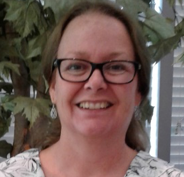 Senior Independent Facilitator, Huron County
more
I have had numerous roles in a variety of health, social and recreation services.  All of these roles have given me the opportunity to assist people to connect to others who can help them move towards their hopes and dreams for a fulfilling and purposeful life.
It seems to me that all people are looking for three things:  a life with purpose and meaning, opportunities to learn and grow, and to be surrounded by and connected to people who care.
Facilitation allows me to listen deeply, assist with knocking on doors of opportunity and help open that door if needed. I love connecting people to others who can help them live the life of their dreams.  That is why I am an Independent Facilitator with Facile Perth.
Megan MacDonald
Senior Independent Facilitator, Perth and Oxford County
more
We all want to be to belong and be a part of something.  I think participation and presence leads to citizenship and that citizenship leads to belonging.  We can experience belonging in our families, in our circle of friends, in our neighbourhoods, and in our wider communities.  We experience a full and rich life when we participate and contribute with people and in places, in ways that are personally meaningful to us.  I believe when everyone shares their gifts, we all benefit. 
I also feel passionately about helping people and groups achieve their goals.  This might include trying new things, learning something new, meeting new people, or striving for a milestone (such as a getting a specific job, going on a long-awaited vacation, or mastering a skill).  The process of independent facilitation and person directed planning can be helpful to helping people achieve their goals. 
Each time I support a person, a group, or an organization to achieve their goals, I am reminded that is an honour to be part of someone's journey. 
M