Planning and facilitation is the core of our work. Through planning and facilitation, we support people and their families to create the life they want in the community. Our planning and facilitation is not one-size-fits-all. Instead of a menu of services, we get to know each individual and family that we work with, understand their unique gifts, strengths, dreams, and challenges. We then work with you to develop a plan for the life you want to live, and work with you to facilitate that plan.
Person-Directed Planning
Planning is something we all do. We think about what is important to us in our lives. We talk to others we trust. We decide what is needed to have the life we want. Person-directed planning is just that – a person has the opportunity to think about and decide what is important to them. Most often, this includes a person's family and others who are important in their lives. Our role at Facile is to guide the process of planning, but not direct it. Independent facilitators who guide the process believe:
People make decisions about their own lives.
Family and friends of the person are important and are listened to.
A person's community is the first place to look for anything they need to build a good life.
Everybody has dreams, strengths and gifts.
People need people.
Planning includes action.
Independent Facilitation
Facile offers independent facilitation to support person-directed planning, relationship development, social inclusion and community participation and contribution. The role of independent facilitators is to guide the process, but not direct it. As independent facilitators, we are accountable to the person and their network. We are an independent and unencumbered organization, separate from agencies that provide direct services or decides who is eligible for funding or services.
What do Independent Facilitators do?
Independent Facilitators: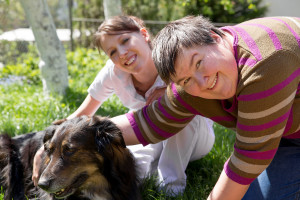 listen deeply to what people feel is important now and for the future
guide the planning process at the pace that is right for the person and their family
help the person develop relationships and build a strong network of family and friends
see the person, along with their family and friends (their network), as the decision makers
help people and their network improve their planning and decision making
explore people and places to help the person build a life in their neighbourhood and community
help move ideas into action and develop action plans of what is needed
provide written plans and service agreements
assist the community to respond to the plan
negotiate and mediate formal supports
explore ways to use direct funding to support life in community
help the network review how things are going
Who is eligible for planning and facilitation?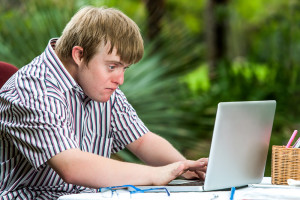 Facile began providing person-directed planning and independent facilitation with a focus on people with developmental disabilities. We believe that planning and facilitation can be useful tools and experiences for anyone wanting to plan for and build the life they want to live. This includes people with physical disabilities, mental health challenges, acquired brain-injuries, or anyone experiencing a transition in life, such as youth or seniors planning for their future. Remember, our work is individualized to you. If you think you may benefit from planning or facilitation, we encourage you to get in touch.
Facile is offering Person Directed Planning and Facilitation as a fee-for-service model in the Perth, Huron and Oxford regions. We have several qualified and experienced Independent Contract Facilitators who are offering the service as per Passport reimbursement guidelines.
People can ask for independent facilitation and planning support for themselves, their family member, or for someone they know by getting in touch with us.