Who We Are
As facilitators, we assist people with unique needs in building the life
they
want in the community.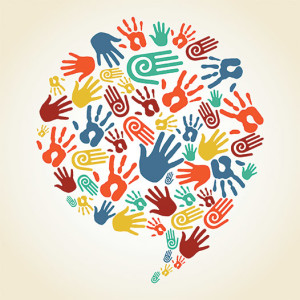 What We Do
We are a non-profit organization serving people with unique needs through person-centred planning and facilitation.
News & Events
"My son's facilitator motivated and inspired us to take action."
Marg West
"After several discouraging years of looking for the appropriate support for my son, I can honestly say that Facile has made a big difference in finding community connections in a very short time…a dream come true! "
Nina Minett, Arthur's Mom
Facile has been inspirational for our family. Most importantly, we have gained a strong advocate for our daughter, helping her find her voice, life plan, and opportunities that are uniquely hers. As a family, we have received information, guidance and support to help break through some of the most daunting challenges. The right help at the right time with truly inspired staff and leaders----thank you Facile!!
Wyn Chivers, Maddy's Mom
"We found a comfortable fit in an Independent Facilitator and have valued the input and guidance immensely. Independent Facilitation has helped us to see our son's strengths and areas of interest in fresh ways that can be channelled in new directions after high school. Independent Facilitation has also been so valuable as another voice at team meetings, as a professional, acting as an advocate. This person has no agenda or allegiances to represent, only the best interest of our son."
Debbie Green, Joseph's Mom
"My son was struggling with his mental health, and what a difference since independent facilitation started. He is so much happier and less sad and angry."
"Facile is a caring, thoughtful, experienced, positive, flexible and willing organization of well trained professionals. "
Nina Minett, Arthur's Mom
"What was different about having a facilitator from Facile was that you never dropped the ball. We had talked about supporting Megan to move out many, many times before but nothing ever came from it. You helped us to determine what next steps we needed to take, and helped us to spring into action. Then when we got the team together, things really started to happen! Megan is really enjoying her new apartments and even chooses to stay there on weekends! I would like to see your support be offered to other families!"
Linda, Megan's Mom
"This is fantastic Carol! You hit the jackpot! So many people in Supportive Independent Living would benefit from this service [facile]"
Sherri, Support Worker
Through Independent Facilitation, Mirjam guided Steve to many new ideas and connections in Stratford, with incredible confidence. All of her efforts enabled Steve and gave him the confidence to advocate in areas for himself, yet she was always available to advocate for Steve when needed.
Jo Ann Curran, Steve's Sister
Steve is now a very proud, and happy man contributing to his community, as an employee, volunteer, coworker, and friend to many, in the clubs and activities that Mirjam helped search out for him. Independent Facilitation has made a huge impact on Steve's life.
Jo Ann Curran, Steve's Sister